Outdoor Heating Solutions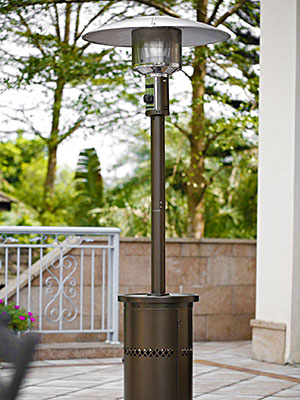 Elevate the comfort and functionality of your exterior living spaces with LUXE Outdoor Living's innovative outdoor heating solutions. We blend form and function to create heating systems that not only provide the necessary warmth but also integrate flawlessly into your design aesthetic, ensuring your outdoor environments are enjoyable year-round.
Expanding Your Living Spaces Outdoors
At LUXE Outdoor Living, our goal is to harmoniously expand your livable space into the outdoors, making it a comfortable and appealing environment throughout all seasons. Thoughtfully designed and installed outdoor heating enables you to maximize the use of your exterior areas, even during the chillier months, allowing you to relish your beautiful landscapes at any time of year.
Innovative Heating Designs
We prioritize providing a diverse range of heating options, all of which meld seamlessly into your outdoor spaces. From classic fire pits and heating lamps to modern, inconspicuous heating solutions that blend into your outdoor décor, our offerings are designed to cater to varying aesthetic and functional preferences. Your outdoor heating system is not merely a utility but an integral element that enhances your overall outdoor ambiance.
Enhancing Comfort and Atmosphere
Optimizing your outdoor heating system is a delicate balance of maintaining practicality while enhancing the aesthetic and atmospheric elements of your space. The soft glow of a fire pit or the subtle warmth from an elegant heating unit not only provides physical comfort but also enriches the ambiance, creating a cozy, inviting environment that extends your hospitality into your outdoor settings.
Unwavering Commitment to Quality
LUXE Outdoor Living places paramount importance on delivering uncompromising quality. Our outdoor heating solutions are constructed from premium materials, ensuring durability, reliability, and longevity, irrespective of the elements. We closely collaborate with you to understand your needs and preferences, thereby offering heating solutions that stand as testaments to quality and tailored craftsmanship.
LUXE: Your Partner in Premium Outdoor Living
LUXE Outdoor Living stands as a confluence where expert craftsmanship, client vision, and quality converge, offering outdoor heating solutions that encapsulate luxury and comfort. Let your outdoor spaces be the embodiment of warmth, both in atmosphere and temperature, inviting relaxation, connection, and celebration in every season.
Allow LUXE to transform your exterior spaces into warm, inviting environments that extend your home's luxury and comfort outward. Our adept team is prepared to guide you through every step of the process, ensuring that your outdoor heating solution is a perfect blend of aesthetic elegance and practical warmth, creating inviting outdoor spaces to be enjoyed in all seasons.
---
Find the information you need? Then fill out our Free Consultation form and one of our representatives will contact you to discuss your needs. Still have questions? Please do not hesitate to reach out to us. At LUXE Outdoor Living, we are always at your service to address any inquiries or reservations you might hold. For Fastest Service, Call us today at 513-638-1039.