Landscaping Services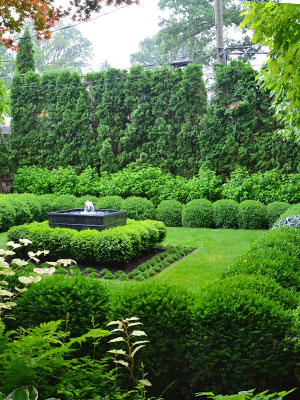 Step into a world where nature, luxury, and bespoke design amalgamate to create enthralling outdoor experiences. LUXE Outdoor Living brings forth a spectrum of landscaping services that not only embellish your outdoor spaces but also weave a seamless extension of your indoor opulence. Our expertise sprawls across designing, developing, and curating unique landscapes that echo with your aesthetic aspirations and practical needs.
Shaping Your Ideal Outdoor Experience
LUXE doesn't just offer landscaping; we gift experiences, meticulously crafted and planted in the rich soils of quality and elegance. Our design journey commences with understanding your preferences, desires, and practical requisites for your outdoor spaces. From the first blueprint to the final execution, every detail is scrutinized and implemented with precision, ensuring a vibrant yet harmonious confluence of elements in your landscaped area. Our creations are not merely landscapes; they are the stage upon which your outdoor life elegantly unfolds.
Softscaping and Hardscaping: The Synchronized Duo
Navigating through the realms of softscaping, we ensure that every plant, every blossom, and every green patch is a deliberate stroke in our living masterpiece, aligning with the local climate and your property's intrinsic aura. The structural counterparts, known as hardscaping, lend a timeless stability and structured elegance to your space. Whether it's an inviting pathway, a sturdy patio, or a custom outdoor feature, our hardscaping solutions are both durable and aesthetically enchanting, crafting a sturdy and elegant backbone to your lush landscape.
Impeccable Quality and Visual Magnetism: The LUXE Stamp
Choosing LUXE means embedding a seal of top-tier quality, functionality, and spectacular visual appeal into your outdoor areas. Each strand of grass, every stone, and all the artistic strokes in your landscape are a testament to our uncompromising commitment to excellence. Your space becomes not just an outdoor area but an articulate expression of luxury and personal style, promising not just views but vistas that are coherent with your lifestyle and visual preferences.
Personalized Journeys in Outdoor Luxury
With LUXE, your spaces are transformed into realms where every moment becomes a cherished memory, and every gathering becomes a seamless blend of indoor comfort and outdoor freshness. Let's script your outdoor story together, creating landscapes that aren't just seen but are felt, experienced, and intimately yours. Through a perfect blend of aesthetic appeal and practical utility, LUXE crafts spaces where every moment spent becomes a treasured memory, and every gathering is wrapped in an aura of luxurious comfort.
Engage with us, explore the boundless possibilities, and let's create an outdoor narrative that is distinctly tailored to your preferences and lifestyle. Immerse yourself in a LUXE environment where every outdoor moment is dipped in the splendid luxury, tailor-made design, and unparalleled quality that we bring to your doorstep.
---
Find the information you need? Then fill out our Free Consultation form and one of our representatives will contact you to discuss your needs. Still have questions? Please do not hesitate to reach out to us. At LUXE Outdoor Living, we are always at your service to address any inquiries or reservations you might hold. For Fastest Service, Call us today at 513-638-1039.