Resort Style Living In Your Own Backyard
Get More Out Of Your Home
Extraordinary Landscaping
LUXE Outdoor Living offers high-end home landscaping design and build services. Our experienced team is dedicated to creating beautiful outdoor living spaces that exceed our clients' expectations. We provide a wide range of services to cater to every aspect of your outdoor living needs.
Our landscape design and build services are tailored to your specific preferences and style. From plant selection and garden beds to lighting and water features, we'll bring your dream outdoor living space to life. We also offer hardscaping services such as retaining walls, walkways, and driveways. Our paver patios, walkways, and driveways are built with the highest quality materials and craftsmanship. We provide drainage and regrading services to ensure that your outdoor living space is functional and beautiful.
Transform your outdoor living space into a luxurious retreat with our fire pits, outdoor fireplace, outdoor kitchen, outdoor living space, pool installation, deck, and outdoor sound system services. Our team of professionals will work with you to create a custom design that perfectly suits your needs and style. At LUXE Outdoor Living, we offer a full range of services to make your outdoor living space truly extraordinary. With LUXE Outdoor Living, you can trust that your outdoor living space will be the envy of the neighborhood.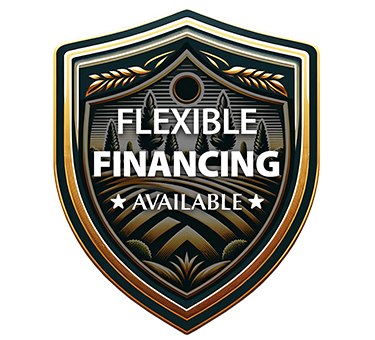 We Offer Flexible Financing Options
Elevate your outdoor space with LUXE Outdoor Living's Flexible Financing options. We believe that luxury shouldn't be out of reach, which is why we've designed financing solutions to fit your budget. Our plans are as adaptable as your dreams, ensuring you don't have to compromise on quality or design. Whether it's a cozy fire pit or a full outdoor kitchen, we make it achievable. For details on our accommodating payment structures, simply click for more information. Start crafting your outdoor paradise with the financial peace of mind you deserve.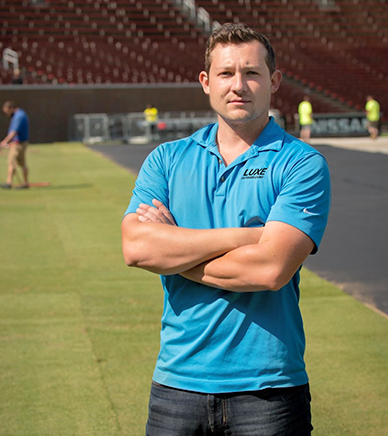 Founder & Owner of LUXE Outdoor Living
Paul Flynn, began caring for neighbor's lawns with an old push mower when he was just 13 years old. Paul brings more than 10 years of experience into the business, and has grown from that old push mower to a full service team. New Company can handle all of your landscaping needs from planting and drainage, to outdoor kitchens and living spaces. Of course Paul has added all new updated equipment to his landscaping arsenal, and continued education for the team.
Proudly serving Cincinnati, Hyde park, Indian Hill, Mariemont, Loveland, Oakley, Symmes Township, Terrace Park, Liberty Township, Mason, West Chester, Blue ash, Mt Lookout, Anderson, Columbia Tusculum, Montgomery, Newtown, Mt Adams, Clifton, Amberly, Kenwood, Pleasant Ridge, Madeira, Wyoming, California, Fort Thomas, Sycamore, and Remington.